ABOUT MGM HOSPITAL
MGM Hospital and medical centre research institute is a "NABH accredited" medical college hospital. It is a leading health care organization serving the health care needs of Marathwada region since January 1990. The hospital is centrally located in a green campus. The hospital was started with a bed strength of 50 which has now expanded to 700 sanctioned beds. The hospital provides medical and surgical services along with superspeciality services such as Cardiology, Nephrology, Plastic surgery, Neurosurgery, Urology. The hospital is supported with 85 beds of Intensive care units which includes Medical intensive care unit, surgical intensive care unit, cardiac intensive care unit, Pediatric intensive care unit, Neonatal intensive care unit etc.
The hospital is well supported with state of the art diagnostic laboratories which includes NABL accredited Central Pathology laboratory, Radiology and microbiology services. Other supportive departments include Pharmacy, Central Stores, Hygiene sanitation dept, Civil and Bio-Maintenance Dept, Security, Liquid Oxygen Plant, Laundry and linen department etc.
The hospital provides health care services through various charity schemes such as Mahatma Jotiba Phule jan Arogya Yojana, Below poverty line (BPL) Scheme, Surakshit matrutva yojana etc. As part of corporate social responsibilities hospital have affiliation with various corporate and non government organizations. The hospital with state of the art equipments and infrastructure and patients who come here provide a very good clinical learning material to all the UG and PG students studying in the medical college.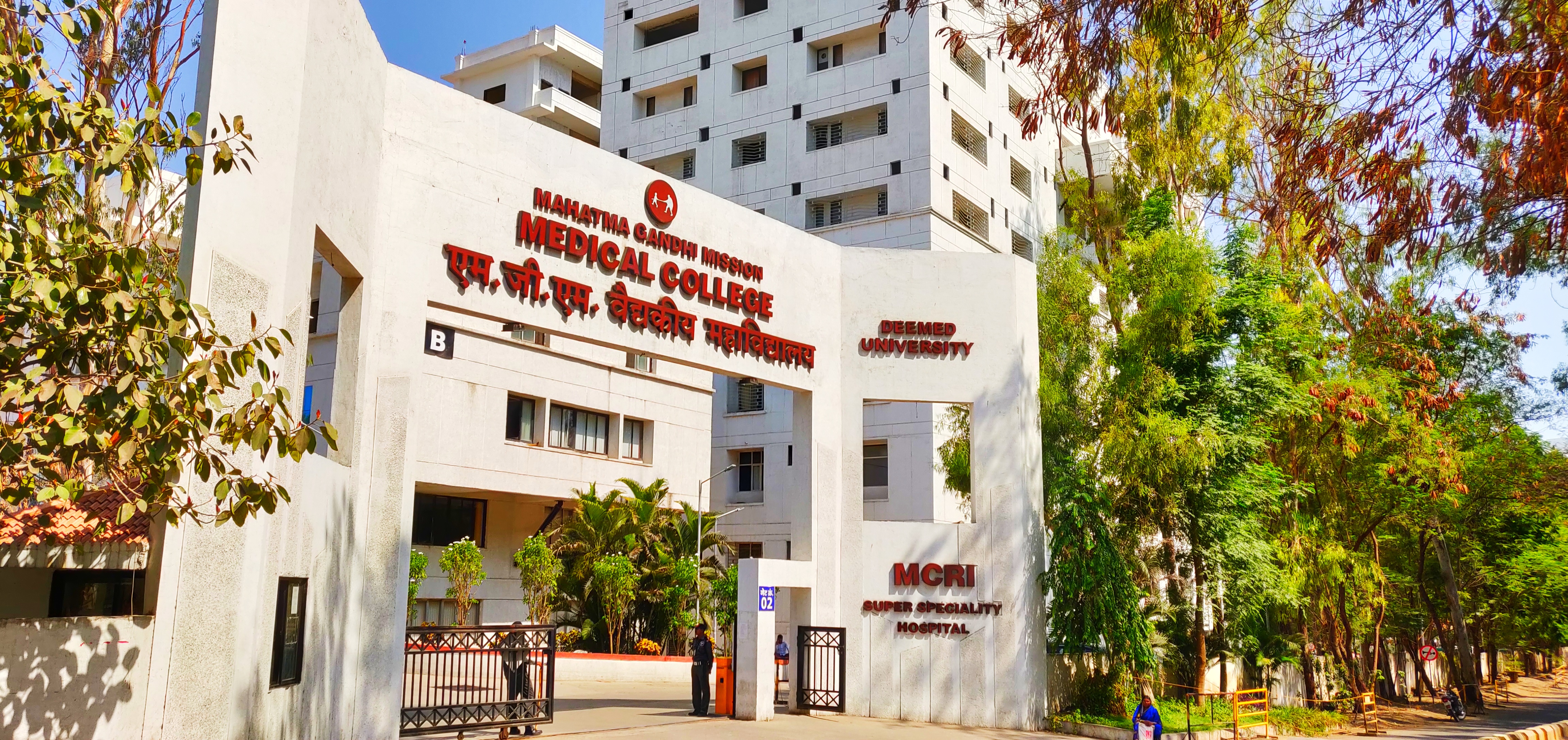 VISION
"Build a healthy Nation by meeting the healthcare needs of the entire community"
MISSION
Imparting quality medical education to tomorrow's health professionals and medical scientists and by advancing knowledge in all fields of health sciences through meaningful and ethical research.
Improve quality of life at individual and community levels, by providing superior quality, compassionate patient - centered healthcare to all sections of the society with compassion and benevolence, without prejudice or discrimination at an affordable cost.
QUALITY POLICY
We are committed to,
1. Provide patient centered health care services with dignity and confidentiality
2. Provide Ultra modern diagnostic and treatment facilities at lowest possible
affordable cost for every section of society
3. Develop efficient medical Professionals by providing quality medical education
4. Complying with National and International Standards of health care.
5. Enrich Health care services by promoting and conducting research activities.
6. Provide Safe and risk free environment for patient care
VALUES
"Efficient Health Care with Equity and Compassion"