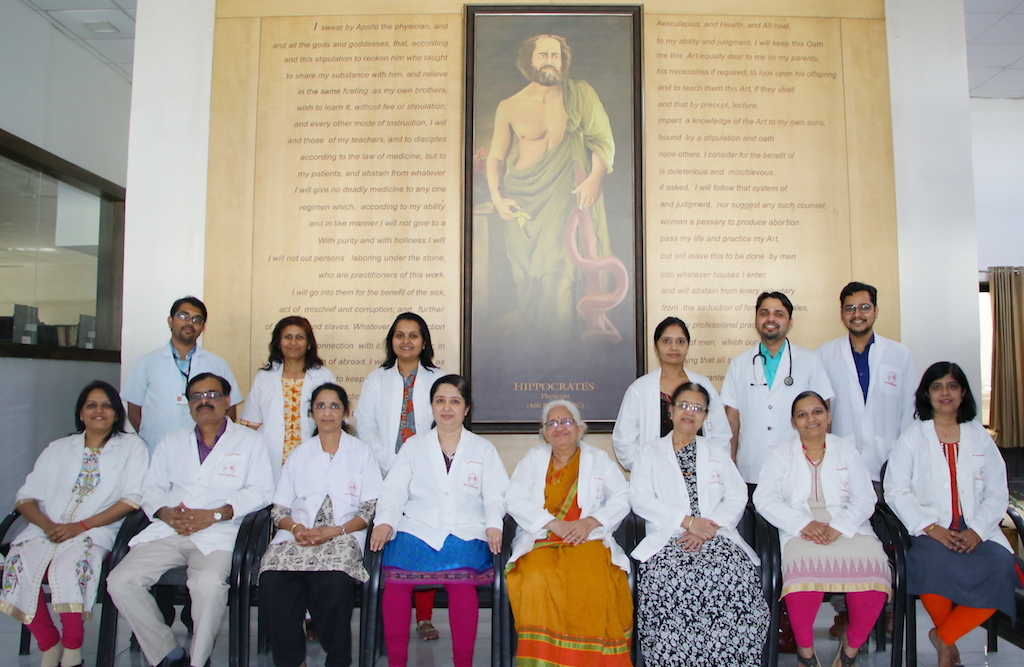 Goal
To impart knowledge to undergraduate and postgraduate students.
To give safe and balanced anaesthesia to all the patients
To encourage the students for sustained research activities.
To create awareness about Anaesthesia and Cardiopulmonary resuscitation in general population.
---
Objective
Assessment, counseling and preparation of patients for anaesthesia.
Monitoring and maintenance of normal physiology during the perioperative period.
Clinical management and teaching of cardiopulmonary resuscitation.
Conduct of clinical research & publication.
Interacting with surgical team to offer best perioperative care for patient.
Training the post graduate student towards the superspeciality fields of anesthesiology and critical care.
---
About Department
Department was established in 1990.Department offers courses like M.D., DA, B.Sc. (O.T. and Anesthesia technology), Fellowship in cardiac anesthesia. We provide anesthesia services for all specialty and superspeciality surgeries including cardiac and transplant surgeries, labour analgesia and pain clinic. The department has fully equipped 11 major Operation theatres. Advanced equipments such as multipara with EtCO2 monitors, anesthesia work stations, fiber optic bronchoscope, gas analyzer, USG Machine for nerve blocks are also available in OT.

We conduct poster exhibition to create public awareness about anaesthesia on World Anaesthesia Day – 16th October every year. CPR and First Aid training is regularly given to medical and paramedical personnel and general public. We participate in the yearly charitable project of Dr. Sharad Kumar Dixit plastic surgery camp in association with LION's club Aurangabad since last 20 years.

Our faculties are Instructors for AHA and IRC guided CPR courses, trained in advanced course in Medical Education Technology, USG guided peripheral nerve blocks. Senior faculties in department are In charge of skill laboratory and MET unit.
Programs Offered
Teaching Faculty Dr.Bhale Dhananjay Vasantrao
Professor & Head
View Profile Dr.Vaishnav Deepali Milind
Professor
View Profile Dr.Hivre Manjusha Damodar
Assistant Professor
View Profile Dr.Jambure Ashlesha Mahesh
Assistant Professor
View Profile Dr.Ansari Hinakausar Faiyaz Ahmed
Assistant Professor
View Profile Dr.Anandgaonkar Ruta Prakash
Tutor
View Profile Mr. Guddetwar Sanjay Govindrao
Tutor
View Profile Dr.Holkar Shrirang Ravji
Assistant Professor
View Profile xvx
Associate Professor
View Profile
Non-Teaching faculty
Infrastructure
Department library
Library has total 199 books. Amongst them Text books are 03, Reference books are 164. We have 2 National and 3 International Journals in our library.We have 65 e-journals, 76 e books too. Other learning sources like Question bank, PPT bank, Video CDS, educational charts are also available.
Museum:
We have special museum rendering the knowledge about history of anesthesia. It includes variety of older historical instruments in the journey of anesthesia as well as the charts mentioning history of scientists contributing to anesthesia.
Other facilities:
Department has Educational videos (Nerve blocks) on you tube (https://www.youtube.com/channel/UCyL2_DuiI1IU1SXTYc2xSXw, Educational website (www.asacademy.co.in),BLS videos for public (https://youtu.be/75XBL-llwPw
Activities