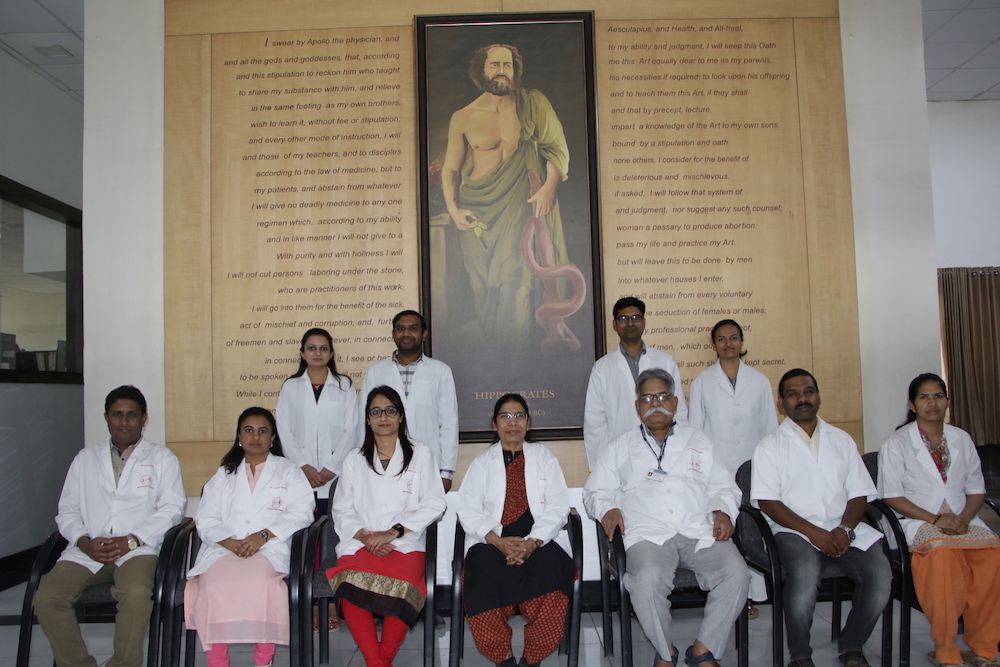 Goal
Teaching of undergraduate students in community medicine is to prepare them to function as community and first level physician in accordance with the institutional goals.
---
Objective
Knowledge:
At the end of course the student shall be able to Explain/describe
The principles of sociology including demography , population dynamics
Impact of urbanization on health and disease
Normal and social psychology
Health care delivery systems ,rehabilitation
National health programs, Policies and International Health Policies and Agencies.
Epidemiological method and techniques
Health information system
Principle and components of primary health care and national health policies to achieve the goal of ( health for all)
Identify the environmental and occupational hazards and their control
water and sanitation in human health
Health economics, health administration, health education
Skills:
At the end of course the student shall be able to make use of/ practice
Medicine in hospital and community
Art of communication with patients including history taking and medico social work
Collect, analyze, Interpret & present sample community and hospital based data
Epidemiology as a scientific tool
---
About Department
ESTABLISHMENT :
Year of establishmentà Jan.1990
M.D (Community Medicine) started 2011
M.D. MCI Recognition - 2015
Programs Offered
PROGRAMS PROVIDED
M.B.B.S.
M.D. Community Medicine
PhD
Value Added Course- AECC Environmental Sciences
SERVICES PROVIDED
Regular services :
Daily Immunization services from 9am-1pm
Regular daily OPD services from 9am-1pm at UHTC, Ajab Nagar, Waluj, Gandheli Health centre
PHCs – RHTC Ellora, PHC Daulatabad, PHC Varud Kazi
Health center- Waluj, Gandheli
Teaching-MBBS, BPTH, MPTH , BSc allied sciences, CBME,AECC EVS
Functioning Research Cell viz UG,PG student,Faculty research project conduction and data analysis
Teaching Faculty Dr.Salve Shobha Bansi
Professor & Head
View Profile Dr.Mahajan Swati Manikrao
Professor
View Profile Dr.Dase Rajesh Keshavrao
Associate Professor
View Profile Dr.Surwe Rahul Ravindra
Associate Professor
View Profile Dr.Tayade Deepak Narayan
Assistant Professor
View Profile Dr.Nakel Mahavir Pannalal
Assistant Professor
View Profile Dr.Kunde Pallavi Bhimrao
Assistant Professor
View Profile Dr.Joshi Bhavna Pramod
Tutor
View Profile Dr.Deshmukh Shweta Vinodrao
Tutor
View Profile Dr. Adchitre Sangita Arun
Associate Professor
View Profile Dr.Naval Sameer Sahebrao
Assistant Professor
View Profile Dr.Takwale Glory Vinay
Tutor
View Profile ggg
Administrator
View Profile
Non-Teaching faculty
Infrastructure
Infrastructure
Classroom with ICT facility, Departmental Laboratory, Departmental Museum, Departmental Library, Computers with printer (with internet facility).
Equipments
T.V. and DVD player, Scanner & Photocopier Multimedia Projector with screen, Public Address System
Museum
Photographs, Flow charts , Symbols ,Specimens ,Models.
Laboratory Equipment
Horrock's Apparatus, Chloroscope, Haemoglobinometer, Entomology slides set, Microscope Binocular, Microscope Simple, Barometer, Balance for weighing food stuffs(capacity 2 kg), MUAC Tape, Gloves.
Library
Text books, Indian Journal, Foreign Journal, Student Research Projects, e books, e journal.

Issue return register is maintained for the use of library
Department has separate cabins for Head of Department, Professors and Associate Professors.
FUTURE PLANS
To promote research and training activities among undergraduates, interns and postgraduate students.
Strengthening of extension activities like Unnat Bharat abhiyan, Swaccha Bharat Abhiyan and contribution in implementation of various National health programmes.
Continuous Professional development of departmental faculty through Interdepartmental collaboration and co-operation by conducting CME, Workshop, seminar and conferences.
Activities
EXTENSION ACTIVITIES
School Health Checkup
I.E.C activities
Multi-diagnostic Camps
Health check up camps for Anganwadi children, College students
Celebration of various health days at MGM and adopted centres
Adoption of villages viz.- Sindon, Bhindon, Sahastra muli, Pardari Tanda, Shivgadh Tanda
DISTINCTIVE FEATURES OF THE DEPARTMENT:
Activities for faculty members: Department has conducted
Research methodology workshop,
Activities related to immunization update like MR campaign, Rota Campaign, Pulse polio Immunization
CME, Workshops ,Seminar and Conferences at institutional level
Multidiagnostic & Health check up camps
Activities for Interns:
Internship Orientation Programme
Guest lectures
Hepatitis B Vaccination Campaign
Participation in Health Check up camps
Participation in Staff/Student teacher educational activity
Participation in Health Educational/extension activity
Activities for Students:
Family Health Survey (Urban and Rural)
MGM Hospital (IPD,OPD, Casualty, Diagnostic centre, lab) orientation visit for first year MBBS students
Unnat Bharat Abhiyan survey
School Health Visit
ICDS
Orientation visit to
I. Health & Family Welfare Training Center
II. School for Mentally retarded children
III. Mother Teresa old age home
IV. Public Health Laboratory, Abad
V. Sewage treatment plant, MGM MCH, Abad
VI. Water Purification Plant, Farola
VII. Dairy plant, Gandheli
VIII. Drug store, MGM MCH, Abad
IX. District Malaria Office, Abad
X. District T.B. Office, Abad
XI. Visit to RHTC, Ellora and UHTC, Ajabnagar
Community based Research Projects
Information Education Communication(IEC) material preparation (handouts, PPT, Skit writing, role play, Poster making
Quiz
Essay competition
Elocution competition
Health day celebration
Hepatitis B Vaccination Campaign