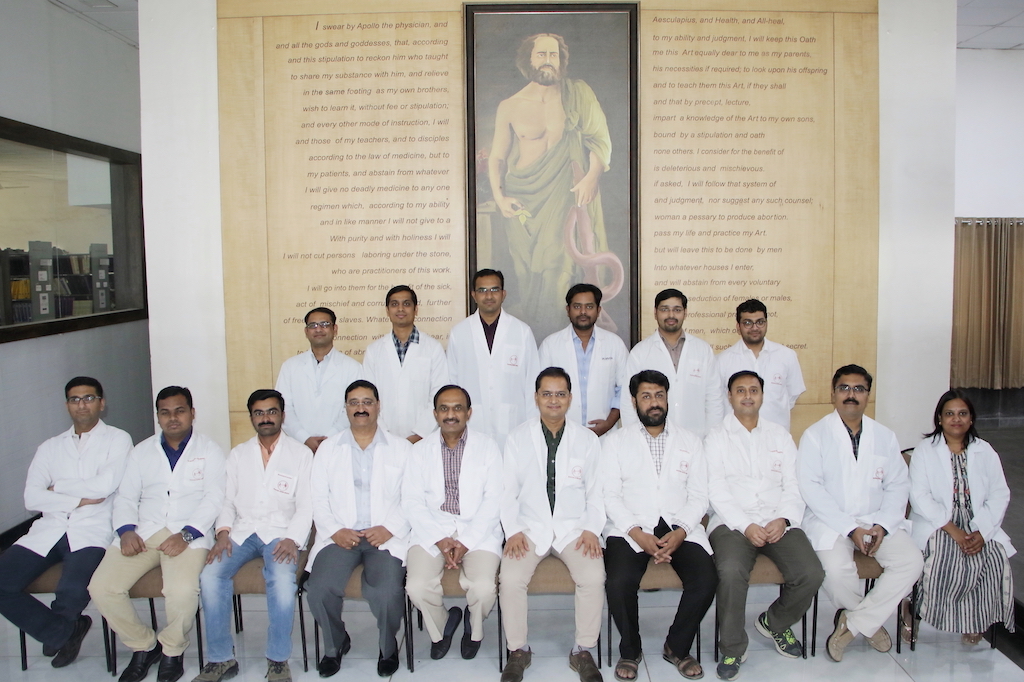 Goal
To fulfill community need, & Provide evidence based value added medical education and to produce competent, confident globally accepted medical professionals & improvise quality healthcare in the society and make surgeons par excellence.
To contribute for the research at various levels in order to increase the scientific knowledge and to improve healthcare services and patient care.
To offer 'Continue Medical Education Programme' and skill development workshops for practicing surgeons.
To provide quality healthcare services at low cost to the community.
---
Objective
To improve teaching learning experience of students by
Introduction of newer teaching methodology
Faculty development
Stakeholder's feedback

To produce confident, competent surgeon by

Scientific teaching
Up gradation of hospital infrastructure & equipments
By providing plenty of clinical material

To promote research by

Increased awareness
To provide facility and necessary funds for the research
---
About Department
ESTABLISHMNET :
Department of surgery established in 1990. During this period of 28 years we have directed our efforts in developing enthusiastic, agile and academically strong skill full surgeons. All hard work done by our predecessors has brought this department at the forefront for post graduate teaching in general surgery. We feel that our surgeons should enjoy their work with passion, now and in the future. We intend to pursue with a strong contention that surgeons must not only care for patients, but also interact effectively with the community.
We as an institute have come a long way. We are striving hard to achieve our goals of inculcating value based teaching, providing quality healthcare at a low cost and to reach every strata of the society. We are lucky to have eminent and experienced faculty members who are fully dedicated to serve the cause. We have come one step forward to improve our services by faculty development programme which includes arranging conferences, workshops and introducing new teaching methodology. In future, we would like to promote research activities so that we can contribute for the development of medical science.
---
Distinctive Features of the Department:
Department has conducted many national conferences including state and national level PG teaching programme. Only department in the state to perform liver transplant. Have started innovative student and patient friendly program like Be a Guardian Programme.
Programs Offered
M.B.B.S.
M.S. General Surgery
Fellowship
a. Endoscopy and Laparoscopy
b. Advanced Minimal Access Surgery
Services Provided
UG & PG Teaching Programme
Regular services :

OPD services from 9am-4pm
Emergency services provided 24 X 7/365 days

All types of operations are done (Elective and Emergency)
Neurosurgery consultation with special consultation for spine problems on Wednesday and Friday. Highly equipped operation theatre with facilities for micro- neurosurgery.
Only center for Skull base surgery in Marathawada region.
Oncosurgery consultation with day care services for chemotherapy patients.
Fully dedicated faculty for the Pediatric surgery OPD days on Tuesday and Thursday.
Breast clinic special consultation from Monday to Friday.
IBD Clinic every alternate Monday 9 am to 4 pm.