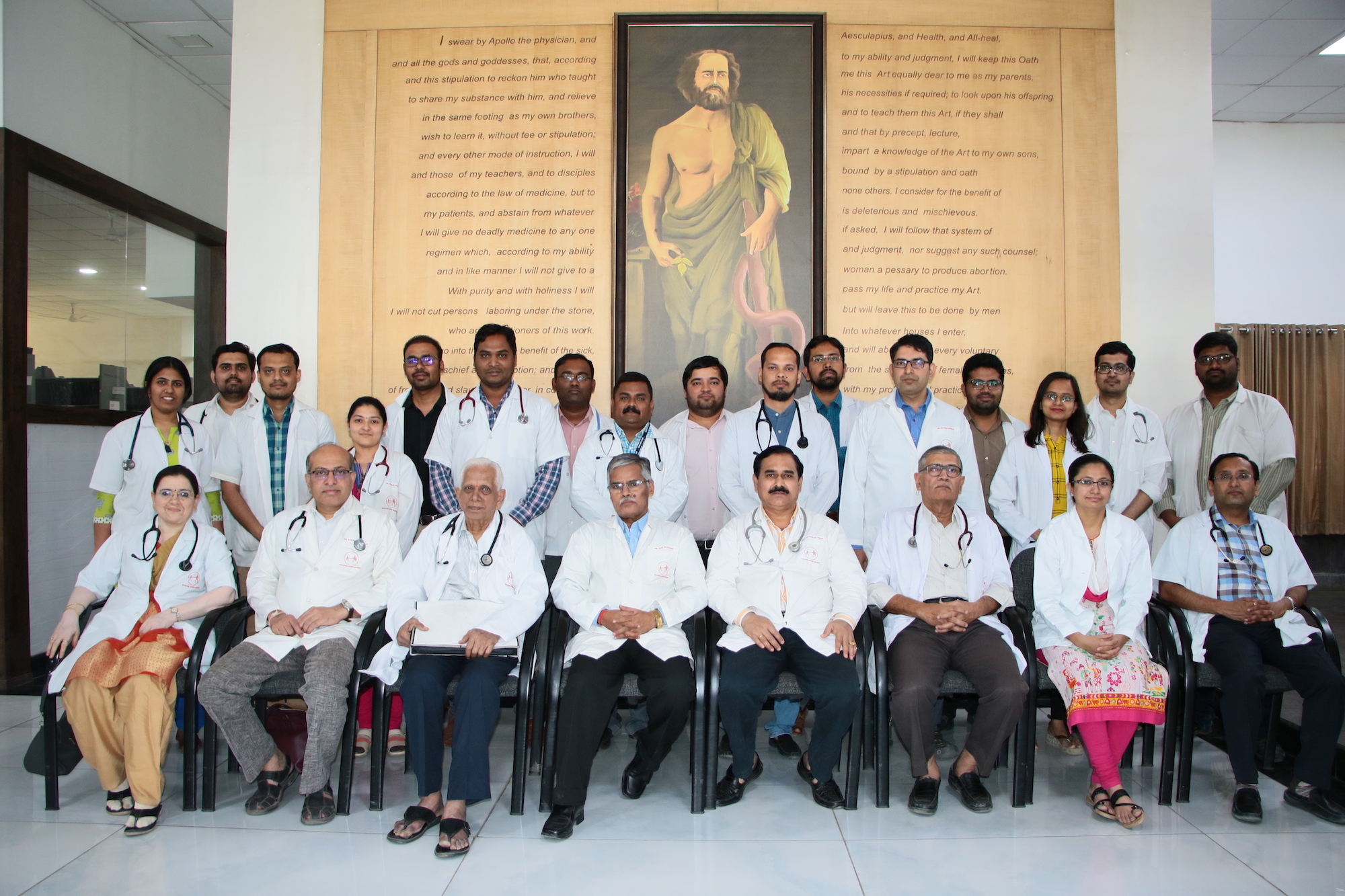 Goal & Obejective
To promote, provide & assist healthcare service to community through functional & service oriented system.
To prepare the medical students for graduate & postgraduate training & transforming them as astute clinicians.
To stimulate students to acquire the basic skills in teaching of medical and paramedical professionals.
To promote students to acquire knowledge in research methodology.
---
About Department
ESTABLISHMENT: The department of medicine was established in the year 1990 and at present intake is 150 students per year since 2011 and Post Graduate course in General Medicine was started in 2001 with intake of one student and presently intake capacity is eight students per year. The department is exercising patient centered and student oriented approach in education. It aims at educational growth through different course and clinical research.
Programs Offered
MBBS
MD General Medicine
PhD in Medicine
Services Provided to and from the Department
Regular service: OPD and IPD Services daily basis.
Emergency services 24 x 7.
Critical care services (MICU + EICU: 13+8Beds).
Extended services:
Diabetic clinic (Thursday 3pm to 5pm)
Neurology clinic (Wednesday 10am. to 1pm.)
Hematology clinic (Mondy 12pm. to 4pm.)
Gastroenterology clinic (Tuesday 12pm. to 3pm.)
Other services: 2D - Echo, Stress test, Holter monitoring, sleep study, pulmonary function tests, Bronchoscopy.