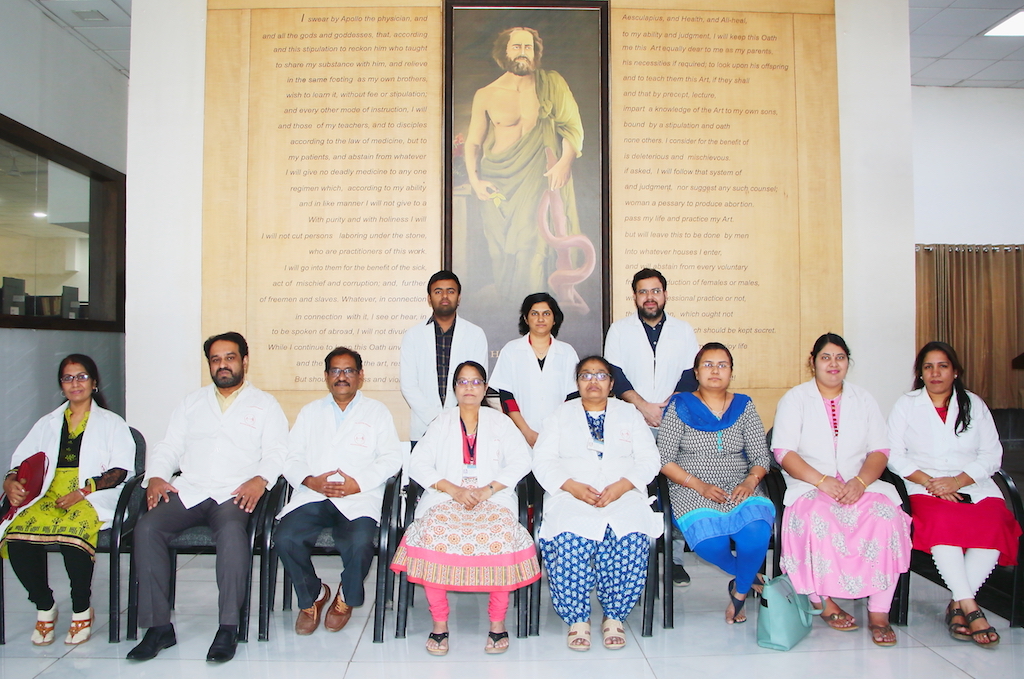 Goal
To impart advanced knowledgein all fields of Clinical Microbiology through meaningful education, ethical research and encourage the student for self learning.
To provide best laboratory diagnostic modalities for patient care.
To create awareness regarding prevention of health care associated infections & insist on rational use of antibiotics
---
Objective
To impart comprehensive knowledge about etiological agents of infectious diseases so as to diagnose the diseases at the earliest.
To encourage students to acquire self learning skills which will make them competent and independent learners.
To upgrade the knowledge about prevention and control of health care associated infections so as to reduce burden on health care services. It will also benefit the patients by reducing morbidity and mortality.
To create awareness about bacterial drug resistance and rational use of antibiotics so as to reduce emergence of resistant strains.
To carry out fundamental and applied research for the benefit of the community.
---
About Department
Department of Microbiology was established in the year 1990 .
The Programs offered are MBBS, MD, MSc.
Department of Microbiology has well organized UG and PG academic programs in the form of didactic lectures, practicals, post graduate activities, day to day assessments, guest lectures, UG and PG quiz, poster exhibitions, innovative teaching learning methods and encouragement in research.
The department offers excellent state of the art diagnostic modalities to cater to the needs of diagnosis of infectious diseases. The quality of these services reflects in the excellent scores achieved in the external quality assessment program organized at the national level.
The department participates actively in national programs such as RNTCP and ICTC.
Microbiology department has UG/PG handbooks for guidance of students.
Programs offered
Programs offered -
Services offered –
Microbiological investigations like
Routine and automated culture & sensitivity testing.
Routine and automated serological testing
Molecular technique (CBNAAT) of diagnosis of tuberculosis under RNTCP
HIV testing under ICTC tuberculosis