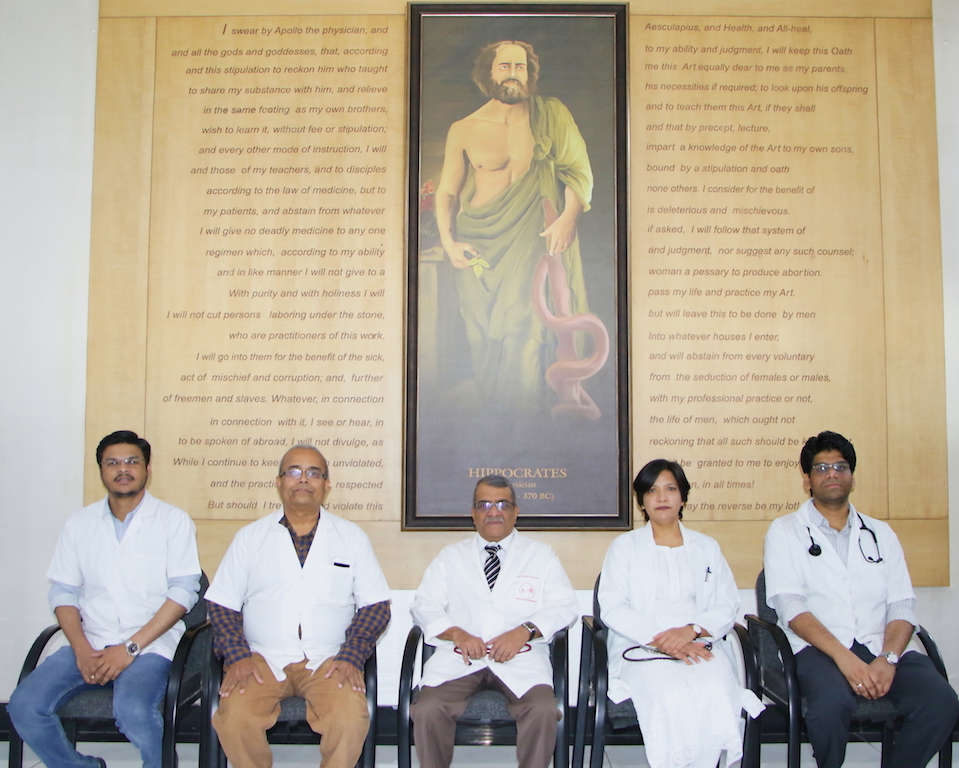 Goal
To make the Nephrology department the centre of excellence in academic and clinical fronts.
To overcome shortage of Nephrologists in this region of Maharashtra
Provide the renal care at affordable cost.
Carry out and guide research in the field of nephrology.
Screen high risk population for chronic kidney disease.
Increase awareness about organ donation.
---
Objective
At the end of DM course students shall be able to
Practice the art and science of nephrology to provide comprehensive renal care.
Conduct and publish research.
Acquire necessary skills of teaching and training.
Keep abreast with the latest development by self learning and/ or participating in CME.
Manage administrative responsibilities, get awareness of audit and the need for considering cost effectiveness in patient management.
Deliver preventive and rehabilitative care
---
About Department
Department was established in 2013. The department is staffed by qualified nephrologists, and specialized nursing staff with exceptional skill in all forms of dialysis treatment and kidney transplant.
The Division of Nephrology is involved in the treatment of Acute and Chronic Kidney Disease with Dialysis or Transplantation. We conduct General Nephrology, Subspecialty clinics, teaching and Research.
Programs offered
D.M Nephrology
Training of PG students from Medicine
Lectures for MBBS students.
B.Sc .Dialysis Technology course since 2013
Govt. Recognized center for training in Dialysis for technicians and Nurses .
Established training center for Transplant Co-ordinators. (Under ZTCC)
Fellowship in Nephrology for physicians and Pediatricians started in 2018
---
Departmental Services :
The Nephrology Department maintains active clinical facilities for inpatient services consisting of 30 –bed Nephrology ward on the 5th floor, and ambulatory care, Including Acute and Chronic dialysis and Renal Transplantation. Clinical activities have expanded to meet the growing need for hospital care, as well as responding to the growing population of End stage renal disease patient on dialysis support.
---
Services Cover :
Diagnosis, follow up and treatment of secondary hypertension and essential hypertension.
Evaluation and care of the patient with acute renal failure.
Evaluation and treatment of the patient with electrolyte and / or acid base disorders.
Evaluation and treatment of the patient with chronic kidney disease (CKD) and progressive renal insufficiency.
Diagnosis and management of renal osteodystrophy.
Renal transplantation
Pre dialysis care
Care of patient on intermittent haemodialylsis
Placement of dialysis catheter (Tunneled and NonTunneled HD, PD catheter)
Peritoneal dialysis (APD, CAPD)
AV fistula construction
Kidney biopsy (Native and Transplant)