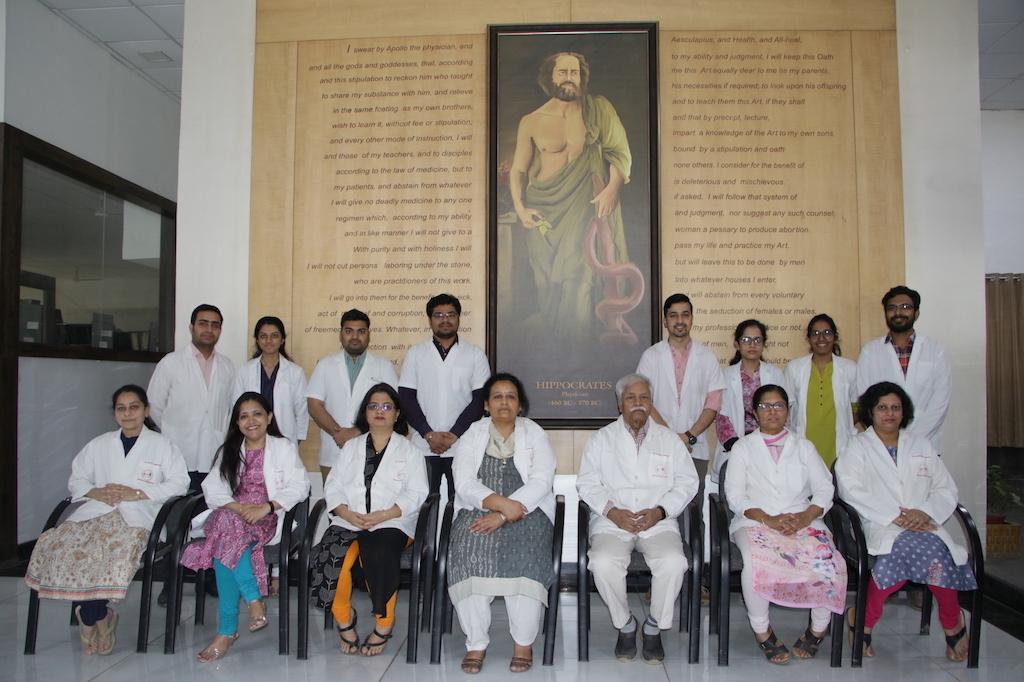 Goal
To provide such knowledge and skills to the student that shall enable him/her to practice as a clinician who is able to provide primary eye care
To function effectively as a community health leader to assist in the implementation of National Programme for the Control of Blindness and rehabilitation of the visually impaired.
---
Objective
Impart knowledge about common problems affecting the eye -
Principles of management of major ophthalmic emergencies.
Effects of local and systemic diseases on patient's eye
Create Awareness about -
Magnitude of blindness in India and its main causes;
Eye care education of patients for prevention of eye problems.
Role of primary health center in organization of eye camps
---
About Department
Establishment :
Established in 1990, Department of Ophthalmology, MGM Medical College, Aurangabad is engaged in providing state of the art clinical services which comprises of OPD and Operative facilities. The department conducts diagnostic and surgical camps in rural areas all year round. Along with health services encompassing both speciality and super speciality care it is actively engaged in undergraduate and post graduate education, lectures for nursing and physiotherapy students as well as 4 yrs B. Sc. Optometry course.
Programs Offered
UG - 15/ Yr
PG - 03/yr
B. Sc Optometry - 20/ yr.
---
Services Offered
OPD & IPD Services provided.
24 hrs available for Eye donation centre.
Following Speciality clinics Started by dept.
Glaucoma clinic
Paediatric Ophthalmology clinic
Retina clinic
Retinopathy of Prematurity
Refractive surgery clinic
Low Vision Aid clinic
Contact lens clinic