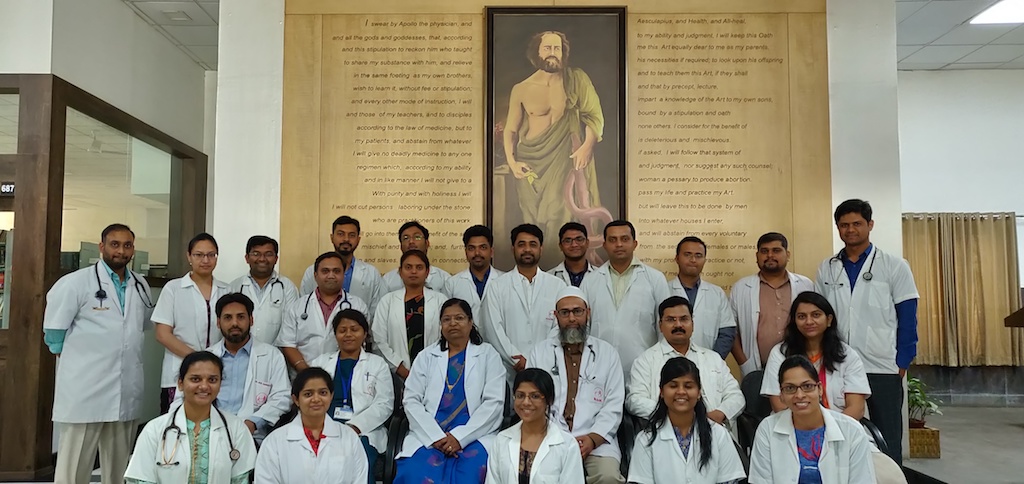 Goal
To achieve holistic health of children through quality medical education, compassionate, complete patient care & ethical need based research.
---
Objective
To train medical students in all aspects of child health through comprehensive competency and skill based education
To provide compassionate curative, preventive and promotive services for child health
To enhance health of children and medical education through basic and applied research
---
About Department
MGM Department of Paediatrics is committed to advancing the health of Infants, Children's & adolescents through innovative medical care, research education, training and advocacy.
With experience paediatricians and paediatric subspecialties, our department is one of the largest in Maharashtra. Ranked among the top Universities in India, we attract medical students, post graduate students and faculty all over India. We offer broad- based training in general paediatrics, critical care and paediatric super-specialties within the variety of ambulatory, inpatient and community settings. Integrated with our educational activities, these programs provides hands on learning to equip our graduates with the skills they'll need as future advocates of children's health.
Programs offered
MBBS
MD in Paediatrics
Fellowship in Neonatology
PhD in Paediatrics