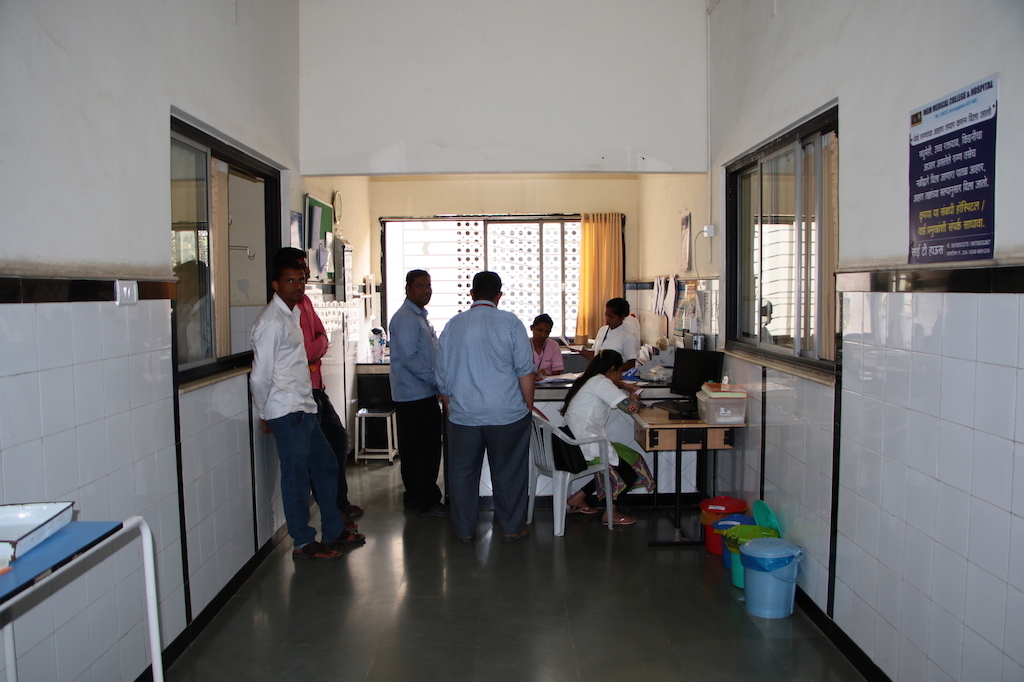 Goal
To provide the highest quality plastic surgical care to patients in need
To provide the most comprehensive level of education and best training program for residents and students in plastic surgery
Arrange visits for the residents to the advanced institutions in the country for further knowledge and have an experience identical to that of independent plastic surgeons
---
Objective
To further the science of plastic surgery through research.
To provide the best possible environment, facilities, & staff, and to be the premier training
program in the country.

---

About Department

ESTABLISHMENT:
1st Plastic Surgery Department in Marathwada region
-After Pune, Nagpur & Mumbai, this is the 1st department to start MCh. Plastic Surgery residency programme in Maharashtra

M.Ch. Plastic Surgery students
Three year degree course
Clinical & audiovisual learning programme.
Programs offered
MBBS
Clinical & audiovisual learning
Bachelor of Physiotherapy
M.Ch. Plastic Surgery
ACTIVITIES
Involved in various plastic surgery operative camps arranged at remote areas by social organizations
3-4 camps per year where 80-100 patients are operated

BEST PRACTICE OF DEPARTMENT-

BEDSIDE PREOPERATIVE PLANNING SESSIONS

OBJECTIVES

To promote gradual resident independence in all areas of competency with appropriate supervision by consultant for planning the different options available for patients.
CONTEXT- The educational priority and "activity value for a trainee always take precedence over faculty seniority or convenience.

THE PRACTICE

In view of patient benefit & for students learning, we conduct planning sessions in the evening prior to the surgery.
Here the students make the surgical planning. Eg marks the different flaps & cuts the different flap designs/patterns.
In this way we are able to decide the best available surgical plan for the patients.
Upgradation of services in terms of instrument and equipment New facilities and services started during last five years (2013 to 2018)
Facilities
Starting of micro-vascular skill laboratory
Equipment
1.Dermatome
2. Striker drill for hand surgery
3. Portable doppler machine
Services
-Nerve repair including
Brachial plexus repair
-Microvascular surgery including
Arterio-Venous Fistula creation for haemodialysis patients
Vascular reconstruction for trauma patients -Oncosurgical reconstruction eg. Breast reconstruction
---
Future Plans -

Exchange programmes for trainees with other plastic departments in the country.
Cadaveric workshops alongwith Anatomy department on various flaps for postgraduate trainees with latest dye studies and radiological tests and plans to develop flap museum
To upgrade the Micro vascular laboratory for post graduates and junior consultants.
To extend plastic surgery services in the adjoining district by conducting diagnostic and operative camps
To establish a well equipped Burn Unit
To open new sub-speciality clinics for hand surgery, maxillofacial surgery and cosmetic surgery
Setting up of a Skin Bank.